Just a simple blog of a college student. Love music, culture, funny stuff, and just a good time in general. Let's have see what happens next, shall we?
Open for Any Questions, Day or Night
December 22, 2012
Perfect dad is perfect.

"I don't disrespect how you identify, BUT YOUR CLOTHES FUCKING SUCK."
(via misterjmasters)
November 9, 2012
YES
(via milesjai)
October 23, 2012
(Source: danieldaylewis, via npine)
September 27, 2012
urgh my friend did this to me the other day

PSA
(Source: sonofbaldwin, via hexephra)
August 29, 2012
Guys, signal boost this and FAST. In only a couple of days, the governor of California will be asked to sign a law officially legalizing "anti-gay therapy" which teaches young homosexuals to hate themselves. Sign this and get this to his desk before anti-gay extremists get theirs to him first. Still need over 20,000 signatures, but if anyone can get that many fast, it's Tumblr. Pleeease spread this!
oh my god, i want to be nice about this, i really, really do, but i kind of hate people right now, so you know what, fuck it, there is a problem with this link and all the people reblogging this link and the problem is that while your hearts are all in the right place, you need to learn not to reblog links until you CLICK the links and find out WHAT EXACTLY IT IS YOU ARE SIGNAL BOOSTING, HONESTLY, DO NONE OF YOU PEOPLE KNOW HOW TO READ 

*ahem* the text of the petition is as follows:

The medical community has overwhelmingly denounced so-called "gay conversion therapies" as harmful, particularly to vulnerable minors. By signing SB 1172 into law, you will protect thousands of young people in California from this kind of abuse – Enact the ban now.

no, tumblr people, your eyes do not deceive you, this is actually a petition asking the governor to sign the bill and do you know why that is, it is because SB 1172 is actually the EXACT FUCKING OPPOSITE OF WHAT THIS LINK SAYS IT IS, THAT'S WHY. SB 1172 WOULD BAN THE USE OF ANTI-GAY THERAPY IN THE STATE OF CALIFORNIA. Don't believe me? The bill says, among other really awesome things:

California has a compelling interest in protecting the physical and psychological well-being of minors, including lesbian, gay, bisexual, and transgender youth, and in protecting its minors against exposure to serious harms caused by sexual orientation change efforts.

and

865.1. Under no circumstances shall a mental health provider engage in sexual orientation change efforts with a patient under 18 years of age [emphasis mine]

see? this bill is a fucking FANTASTIC bill and you should all support it whole-heartedly, and since this petition is asking the governor to sign the bill, you should go right ahead and sign it, the signing part isn't the issue!

the issue is this: CLOSE TO TEN THOUSAND PEOPLE HAVE REBLOGGED THIS POST. This post is blatantly fucking inaccurate, it could not be more wrong if it TRIED, and yet nearly 10,000 people have reblogged this and gotten outraged over it and sent their followers to sign a petition that asks for the EXACT FUCKING OPPOSITE OF WHAT THEY THINK IT DOES. which is fine in this case, sure, but what if the petition said something else? what if this actually WAS asking the governor to veto SB 1172? guess what? you'd have all sent your followers to sign an anti-gay petition that flies in the face of all their interests, and i don't doubt more than a few of you would have signed it yourselves, so this terrible hypothetical petition would be steadily gaining signatures from all over the world ALL BECAUSE NONE OF YOU COULD BE FUCKED TO ACTUALLY CLICK ON THE LINK AND READ WHAT IT IS YOU'RE SIGNING BEFORE YOU REBLOGGED IT.

tl;dr: there is an absolute fucking minimum of research you need to do before reblogging posts of this nature, and it is called clicking on the fucking link, and none of you have bothered to do that, what the hell. that shit can be dangerous, i'm disappointed in all of you, aaaaaaaand i'm done here.
(Source: emyliine, via myarmsareridiculous)
August 13, 2012
August 3, 2012
"I am an archer, middle aged and a lesbian. I am also cranky before my first cup of coffee. None of these aspects define who I am, they are simply part of me." -South African Olympic archer Karen Hultzer
(via gayerthanjew)
August 3, 2012
Instant reblog every time

BLESS THIS MOTHER FUCKING POST.

Post has been blessed
(via arthurdentistry)
July 18, 2012
are you really bisexual?

Prove it, complete this bisexual obstacle course

omg can I please?

that sounds fun

Like some kind of bisexual Wipeout
(via gayerthanjew)
July 18, 2012
Kissed-Off Couple of the Day: A gay New Jersey couple are planning to hire a lawyer after learning that a conservative political group used their engagement picture in attack ads for a Colorado legislative race – against one of only three GOP state senators to vote for marriage equality in the state earlier this year.

The photo, of Brian Edwards and Tom Privitere kissing against a backdrop of the New York City skyline, was copyrighted on a gay wedding website. The right-wing group Public Advocate of the United States, based in Falls Church, Va., superimposed their image against a picturesque snow scene, "like we're some sort of Brooklyn elves," Privitere said.

The mailer, one of two, reads: "State Senator Jean White's idea of 'family values?'"

White was one of just three Republicans to vote for a civil unions bill earlier this year. The measure passed the Colorado Senate, but died in the House. White lost her battle for reelection last week.

The whole thing has Edwards fuming, especially since the couple lives in New Jersey and has no involvement in Colorado state politics. "I'm furious," he said.

Privitere is taking a more pragmatic approach: "I think it's cool because it allows us to fight the fight. I'm so sick of being treated like a second-class citizen."

Eugene Delgaudio, the president of Public Advocate, defended his group's use of the copyrighted picture:

We are a nonprofit and make no money from any photos, postings, references, parodies, street theater or educational materials. Other groups make fair use of our materials or 2,000 photos from our website under these broad principles of political education and we acknowledge a limited use of many of our own materials, by other groups, under parody, some fairly strong critical attacks from our political opposition on our efforts as part of a robust debate.

The couple, who married in 2010, are determined to right the wrong. "How can you take someone's photo and manipulate it and use it for something like this?" Edwards said. "I don't understand."

[thanks, philament!]
(Source: thedailywhat)
June 29, 2012
June 28, 2012
April 28, 2012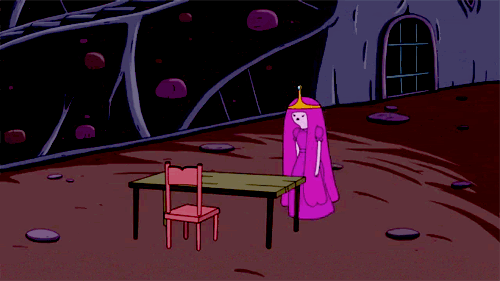 (via gaylovegalore)
Persona 3.2 (my sequel of Persona 3)

Since almost a year ago, I've been thinking about a direct sequel of Persona 3 called Persona 3.2, and I wanna...

OKAY so i just saw the most ridiculous thing at the store today

so we come across this thing

and we...